Product Summary
The GS-R51212 is a versatile triple output, high current step-down switching regulator that provides +5.1V/4.5A output voltage and an isolated ±12V/0.35A or ±15V/0.3A dual output voltage. The GS-R51212 is ideal for microprocessor based boards because power the logic and the communication ports and have reset output and Power Fail programmable input for the correct system start-up.
Parametrics
GS-R51212 absolute maximum ratings: (1) Vi DC Input Voltage: 44V; (2) Irs Reset Output Sink Current: 20mA.
Features
GS-R51212 features: (1)5.1V/4.5A and ±12V/0.35A or ±15V/0.3A output voltages; (2) ±12 or ±15V externally adjustable; (3) High efficiency (81% typ.); (4) Short-circuit protection; (5) Reset output; (6) Power Fail programmable input; (7) Inhibit/Enable control input; (8) Soft-start; (9) PCB or chassis mounting.
Diagrams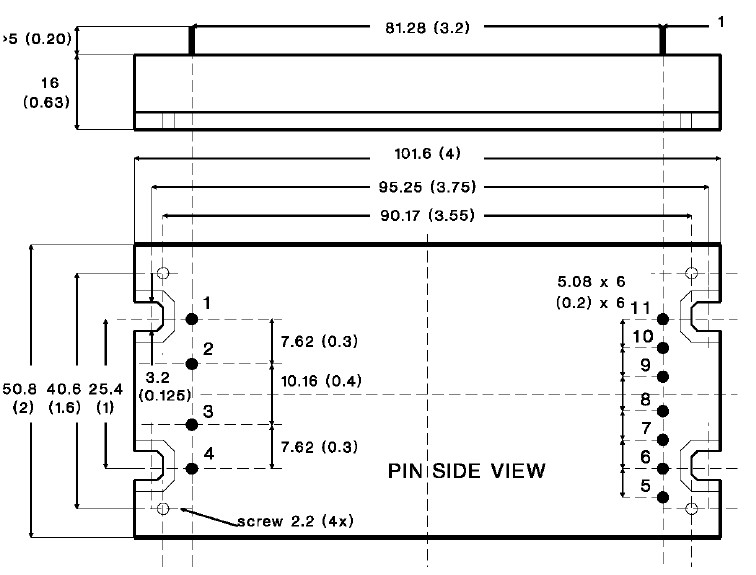 Image
Part No
Mfg
Description
Pricing
(USD)
Quantity

GS-R51212

STMicroelectronics

Switching Converters, Regulators & Controllers +5.1/+12/-12V Stp-Dn

Data Sheet

Negotiable

GS-R51212S

STMicroelectronics

Switching Converters, Regulators & Controllers +5.1/+12/-12V Stp-Dn

Data Sheet

Negotiable